Submarine On NY Highway Causes DHS & 29 Other Agencies To Investigate 'Terror Threat'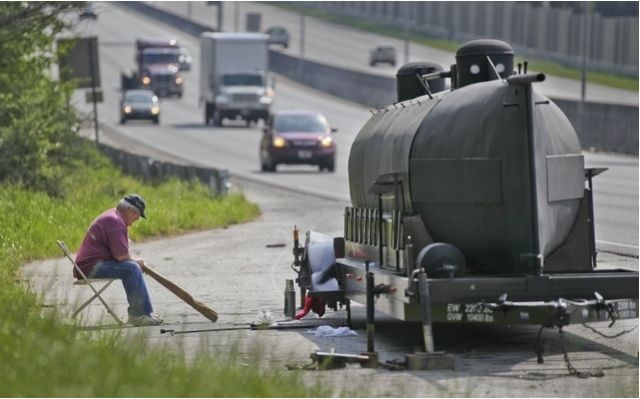 On Friday afternoon, a New York motorist called police with a tip about a potential terror threat. Seems someone was hauling a suspicious-looking object — it resembled a torpedo — on the highways around the city.
Before long 30 agencies, including the Department of Homeland Security, were searching for this potential menace.
They should have set the terror color chart to Rebel Gray, because they were just hunting for a bunch of good ol' boys from Summerville hauling a replica of the H.L. Hunley to Connecticut for the weekend.
"It's pretty bad when four Confederates and a replica of the Hunley can cause all this," says Mark Clark, general manager of the exhibit. "Maybe they were worried we were here to get them back."